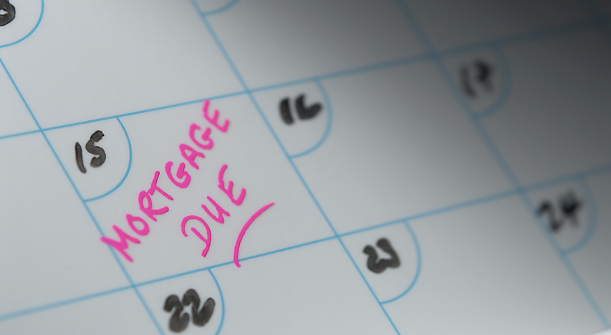 "AVOID TROUBLE PAYING YOUR MORTGAGE IN DALLAS FORT WORTH"
Do you need to avoid trouble paying your mortgage in Dallas Fort Worth??
In this article we are going to provide for you some quick and easy advice that may help you if you are a new landlord in the business and want to avoid trouble paying your mortgage in Dallas Fort Worth.  It is always helpful to the basics.  There are so many things that go through a new landlords head but what needs to be done first is to focus on the simple and routine actions that keep the checks coming in.
You may think it is just the tenant who has a hard time paying their mortgage, but as a real estate investor or landlord, there may be times when it's hard to pay the mortgage yourself. Many times things break and unexpected cots arise leaving us pulling more an dmore money out of pocket to keep out asset functional.  Here are a few things you can do to avoid facing difficulty in paying your mortgage each month.
First off, keep your properties full. While it may sound obvious, this is the best method for ensuring you've got consistent rent checks coming in each month to cover your mortgage payments. If they aren't paying it then it will be you. Don't allow yourself to get slack on advertising and marketing for new tenants. This is one way to avoid trouble paying your mortgage in Dallas Fort Worth.  Please don't put off screening applicants or filling your properties because you get too busy. Recognize filling your vacancies as a major aspect of your real estate business success and that it should be your number on focus.  Many investors feel the pressure and clock ticking everyday their property is not filled and the sometimes panic and put a less then quality tenant in there.  You can either be patient and take a little more time finding quality tenants or you can have weeks of headaches and large dollar amounts coming out later as you deal with repairs and evictions.
I repeat do your best to find quality tenants. While you want to keep your properties full, finding good quality tenants is key. By "good" it means they pay on time without reminding them, they keep the property maintained and in good condition and don't abuse the lease. By using background and credit checks, you are able find the highest quality tenants available and thereby do what's possible to keep your rental fees coming in regularly on time for the full amount, which will help you pay the mortgage when it comes due. Remember we rent houses so someone else will buy them for us.  We work with leverage not our own money.
Another a way to avoid the trouble paying your mortgage in Dallas Fort Worth..
When screening for tenants try and look for longterm tenants. Don't assume that quality tenants will necessarily be longterm ones. Many times good renters may know that they can't stay over a few months at most. They may possibly be students or working a job that is shoirt term or temporary. They may just be living in an area waiting to move when their real desired location opens up. Whatever it may be, opt for longterm renters when the choice is available. This will make life so much easier when you have a large portfolio.
How to avoid trouble paying your mortgage in Dallas Fort Worth.  Sounds dimple but keep the property well maintained. If you want good tenants, longterm tenants and tenants who pay on time, then do your part to keep them. You must deal with maintenance issues right away and do not hesitate or procrastinate. Make repairs as necessary and routine. Also it is good to always upgrade all appliances or at least ensure the ones you provide are in good working order for your own benefit and the tenants. Respond to your tenants' calls quickly, or if you can't be sure they know you'll be unavailable for awhile. Treat your tenants how you would like to be treated and they will stay a lot longer and make life a lot easier. Also, do it because you are a good person.
Being a good landlord will go a long in way in developing longterm relationships with your renters, which will in turn, help you keep them in your property longer. In a tough economy, it's important to do all you can to avoid facing the difficulty of paying the mortgage. These basic tips can help as you work to develop longer lasting, longterm, rent paying quallity tenants to keep your properties bringing more income than you need each month to cover the payments.
If you are tired of being a landlord and want to avoid trouble paying your mortgage in Dallas Fort Worth we can buy your properties.  Just send us the property information right here right now online. CLICK HERE.
We can be reached at the information below if you have more in depth questions you need answered.  We are here to help newer investors in the business.  We know what we just gave you is basic and simple information.  It never hurts to hear it again.  We have more in depth advice we offer to give new landlords. You are just one phone call away.  We are also open to working with passive investors who are just looking to Joint Venture or lend on real estate deals.  We help investors who are inexperienced get into investing passively by self-directing out of their IRA.
"AVOID TROUBLE PAYING YOUR MORTGAGE IN DALLAS FORT WORTH"
Go to ConnorBuysHouses.com or CALL or TEXT 469-209-5350